Corporate Values
We recognize that our biggest asset is people and have a common understanding that we treat others as we would like to be treated ourselves. That we take ownership of each task set before us and perform it with integrity and to the best of our ability.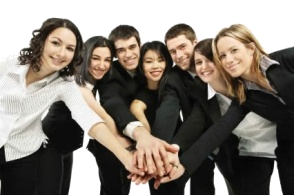 At every level of our business, our Teams work together with this understanding so appraisal compliance, valuation quality, an excellent customer service experience along with establishing and maintaining relationships with the best Appraisers are always achieved. We provide all our Clients with the following:
Complete Appraisal Independence with strict adherence to Regulatory Compliance
A full range of the highest quality Appraisal and Review Services
Communication that keeps all parties well informed during the process supported by our knowledgeable and friendly customer service
System technology that is easy to use and allows a full range of LOS Integrations
Order placement with the best Appraisers in their market

...and...

Competitive fees with a higher % of those fees going to the Appraiser completing the service
We believe in keeping it simple and doing what is right! Our Teams have a "can do" attitude and work together to achieve each of our Client's goals....It's about solutions!