Welcome to Nationwide Valuation Solutions, LLC!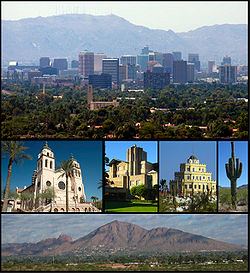 Founded in 2008 and headquartered in Phoenix, Arizona, Nationwide Valuation Solutions was formed to meet the demands of both the Lending and Appraiser communities given ever changing State and Federal Regulations surrounding Appraisal Independence. Our principle Partners are Appraisers themselves and offer over 50 years of diverse experience with involvement in all levels of Appraisal, Banking, Mortgage Lending, Default Services, Quality Control, Audit and Review functions.
As an Appraisal Management Company (AMC), Nationwide Valuation Solutions understands the needs of market participants and specializes in consistently providing the highest quality regulatory compliant Residential Appraisal and Review solutions. Being a national provider, we offer a comprehensive network of the best Appraisers in each market with a technology base allowing us to identify the most experienced and proximate Appraisers for every assignment ordered.
We take great pride in our Team of Professionals, internal and external, as our combined expertise has created a system offering Banks, Credit Unions and Mortgage Lenders 100% compliance in meeting Appraisal Independence requirements by having a distinct "Firewall" between their Lending Teams and the Appraiser Community.
Finally, our core values emphasize doing the right thing, maintaining appraisal compliance, valuation quality, establishing and maintaining relationships with the best service providers in the industry and providing both Lenders and Appraisers with an exceptional customer service experience.
Nationwide Valuation Solutions is shaping the future of AMCs and we are excited to discuss your particular needs. Please contact Us today and let our Team of experts begin working for you.
Contact Us
It's About Solutions!