Our Partners
ValuTrac
ValuTrac is a trusted Partner tasked with developing software solutions for our ever changing line of business within the real estate appraisal industry. Their ongoing commitment to delivering professional web-based appraisal process management software is critical in today's environment. Having a competitive edge requires sound valuation technology, regulatory compliance tools, valuation management, and workflow optimization. As one of Mortgage Technology Magazine's Top 50 Service Providers, their proven track record of success and highly innovative and advanced technology makes ValuTrac one of the nation's top providers. Our Partnership means consistent and efficient product delivery to you every time.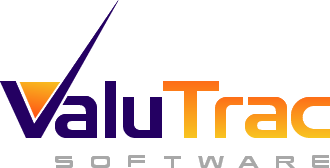 Authorize.Net
Authorize.Net has long been a leading provider of secure payment gateway services, managing the submission of billions of transactions to the processing networks on behalf of merchant customers. More merchants trust Authorize.Net than any other payment gateway to manage their payment transactions securely and reliably. Our Partnership means your submissions are secure.

Dun and Bradstreet Credibility Corp.
Dating back 175 years, Dun & Bradstreet Credibility Corp. (D & B) is a clear leader in recognizing that establishing, managing and monitoring business credit and credibility is a key component for every business and those using that business. Our Partnership with D & B lets us be aware of any changes that may affect our ongoing business giving you a peace of mind knowing that we are always vigilant about our Credibility in the marketplace.

Bill.com
Bill.com gives us command and control over our cash flow (payable and receivables) anywhere, anytime. Their technology allows us to schedule and process more payments by syncing our accounting functions with banking and payment distributions to our Vendors. You'll be able to appreciate that our Panel Appraisers are always paid in an accurate and timely manner.