Appraisal Independence and Regulatory Compliance
Appraisal Independence and Regulatory Compliance are a priority for everyone.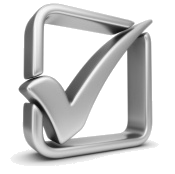 From the beginning, Nationwide Valuation Solutions has maintained strict compliance with and has had sound procedures in place for adherence with the Home Valuation Code of Conduct (HVCC) and its subsequent replacement by the Dodd-Frank Act (H.R. 4173) detailing Appraisal Independence in its current form.
As an Appraisal Management Company, we fully understand and support Appraisal Independence and have the necessary policy and procedures in place to meet and exceed State and Federal Compliance requirements for:
Appraiser Approval
Appraiser Engagement
Appraiser Communication
Monitoring Appraiser/Appraisal Quality
Preventing Improper Influencing
Reporting of Appraisal Misconduct
Client Communication
Proper Fee Disclosures
File Delivery
Appraiser Payment
Regulators, for good reasons, have long looked at and struggled with a way to adequately define Appraiser Independence Safeguards (a clear and transparent separation between Collateral Valuation and Mortgage Lending functions). Rest assured, our Team of professionals embrace their responsibilities and maintain 100% compliance all of the time and State and Federal Regulations are continuously monitored so we can adjust our processes accordingly.